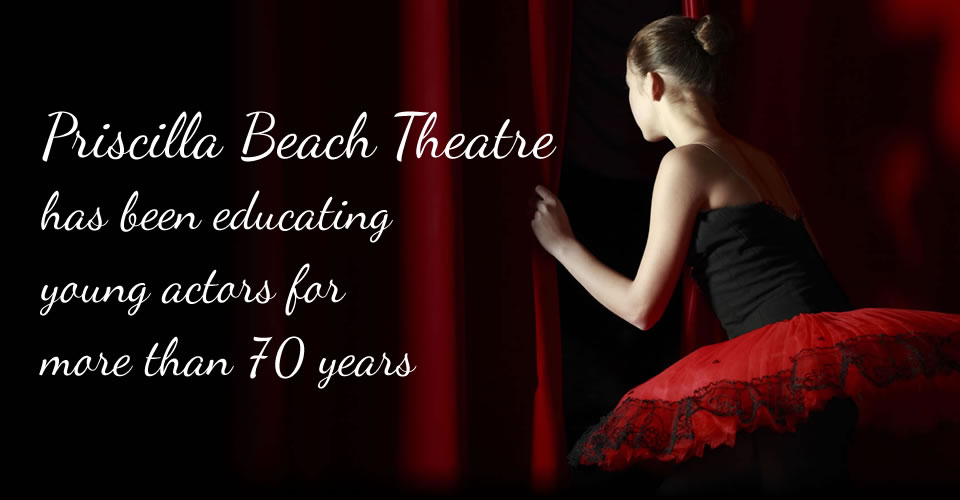 Theatrical Training
Priscilla Beach Theatre has been educating young actors for more than 70 years. Not only have Paul Newman, Rob Reiner, Peter Gallagher, Pat Carroll, Jennifer Coolidge, Jean Seberg and a host of other acting luminaries learned their craft here at a young age, but Andrew Lack, CEO of Sony Music and Andre Bishop, artistic director of Lincoln Center Theatre, who has won multiple Tony Awards, also trained at PBT. These Hollywood stars, high achievers, and many more have, in part, credited PBT with their success.
Research has shown that theatre arts education improves communication skills, enhances critical thinking abilities, and liberates creative expression. PBT has provided this in-depth education with exceptional results for more than 75 years. The creative process, joy of performance, ensemble accomplishment and accolades from enthusiastic audiences are unique experiences here at PBT. The learning they receive gives children a foundation they can build on for the rest of their lives.
Life Skills through Stage Skills
PBT's performance workshops are designed to provide young performers professional theatre training and to teach some of the most important skills they will ever develop:
Self-Discipline
Personal Responsibility
Respect for Others
Communication Skills
Self-Awareness
Teamwork
Focus
Self-Esteem
Integrity
These workshops give young performers the opportunity to rehearse and perform productions for live audiences. The instruction is offered by highly qualified theatre professionals in a setting that is warm, supportive, challenging and extremely fun.
PBT has 75 years of history building performers. But more important, PBT builds future leaders.
Be part of history at PBT.